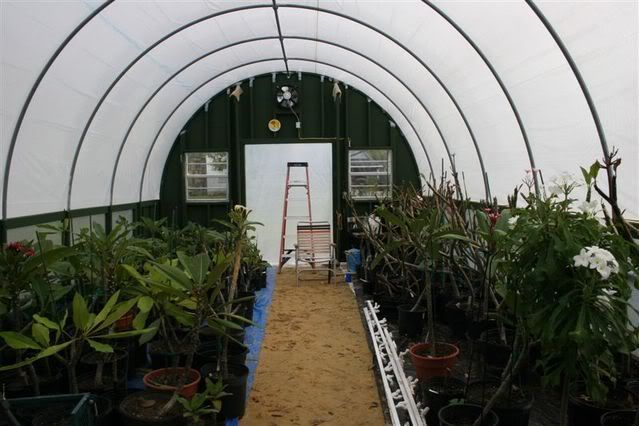 There are 8 basic needs for the
Fertigation
method in a modern farming concept. We will cover part of it in this post and will continue on the next post:
1)

Greenhouse
- It is advisable to have a curved shape design to withstand strong winds and heavy rain
especially
for the greenhouse plastic film roofing. The film is secured by a special clip to the structure. The material of the structure can be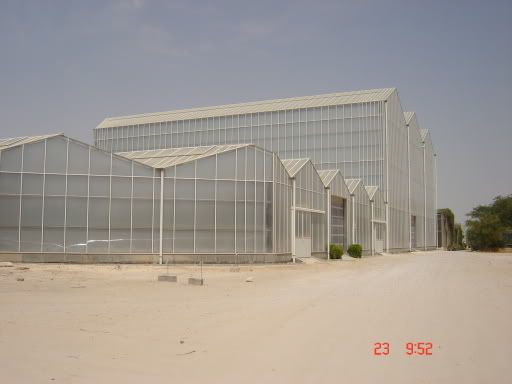 Aluminium
, G.I pipe or black pipe. If you want an 'A' shape structure, you can use
arc
ylic
or carbonated plastic for the roof. Even though it is much expensive but its durable and last long with a very minimal maintenance needed. It is always used in the West
espe
ci
ally
countries that have four seasons. The plastic film is cheaper but not long lasting. Even though the plastic can last up to 5 years but after about a year or two, you can start
seeing
a layer of green fungus on its surface (
especially
in a tropical country like Malaysia, Thailand and Indonesia) which can
minimise the sunlight for the plant and thus inhibit the plant growth. To get rid of it is very tedious not an easy job. You must also try to prevent the plastic film from getting contact with pesticide, fungicide or any chemicals
especially
solvents as they might deter the quality. So, you decide what material to use. The important thing is that the sunlight can pass
thru
the roof.
____________________________________________________________________
Terdapat 8 keperluan untuk penanaman kaedah Fertigasi. Kita akan menjelaskan satu-persatu di dalam post ini dan post2 yang berikutnya:
1)
Rumah Lindungan Hujan
-
Konsep menggunakan rumah lindungan untu
k sistem fertigasi ialah untuk mengelakkan air hujan dari mencairkan pembajaan titis yang telah disukat terlebih dahulu. Ini adalah keperluan yang paling utama bagi pertanian berketepatan tinggi bagi mendapatkan hasil yang sekata (uniform) dan mengoptimasikan penggunaan baja. Adalah sangat dicadangkan untuk menggunakan struktur berbent
uk 'U' atau melengkung
kerana ia lebih tahan dengan tiupan angin yang kuat terutama sekali jika kita menggun
akan atap bumbung plastik. Lapisan bumbung plastik ini memang kuat dan ianya di sambungkan kepada struktur rumah dengan menggu
nakan klip khas. Anda juga boleh menggunakan jaring kalis serangga pada struktur rumah lindungan itu. Bahan struktur rumah sebaiknya dari jenis paip G.I yang tahan karat, teguh dan efektik dari segi kos. Boleh juga menggunakan bahan Aluminium' black pipe atau kayu. Jika anda hendak membina struktur berbentuk 'A' seperti yang kami bina di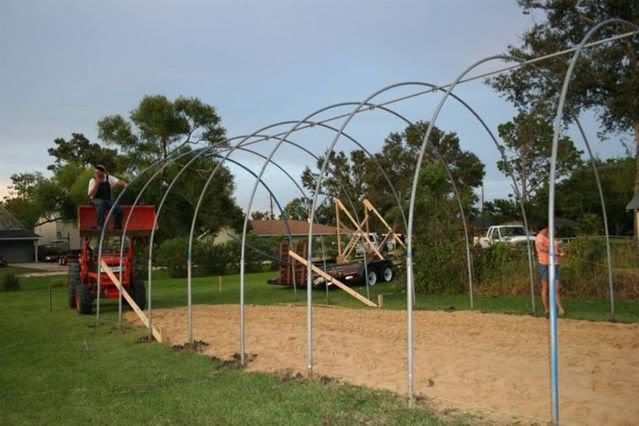 Benut dan Larkin, anda boleh menggunakan bumbung dari bahan arcylic atau plastik berkarbonat yang kuat walaupun harganya lebih mahal. Menggunakan bumbung
kaca sangat tidak sesuai untuk iklim Tropika seperti Malaysia, Indonesia dan Thailand kerana tidak mempunyai musim bersalji. Ia hanya digunakan di Barat. Begitu juga menggunakan bumbung plastik sangat tidak releven di negara yang bersalji. Bumbung plastik lebih murah, namun ianya tidak tahan lama (antara 3 ke 5 tahun). Di Malaysia, harganya dalam lingkungan RM650 untuk segulung greenhouse plastic seberat 50kg. ketebalannya bergantung kepada anda, di antara 0.05mm, 0.15mm atau 0.25mm. Saiz untuk 0.15mm ialah 12' X 300' (untuk 50kg/segulung). Jadi, anda boleh rancang sendiri. Sekiranya hendak membina di ata
s kawasan tanah tinggi atau yang mempunyai angin lintang yang kuat, haruslah menggunakan yang tebal (0.25mm). Masalah yang timbul dalam penyelenggaraan rumah lindungan hujan antara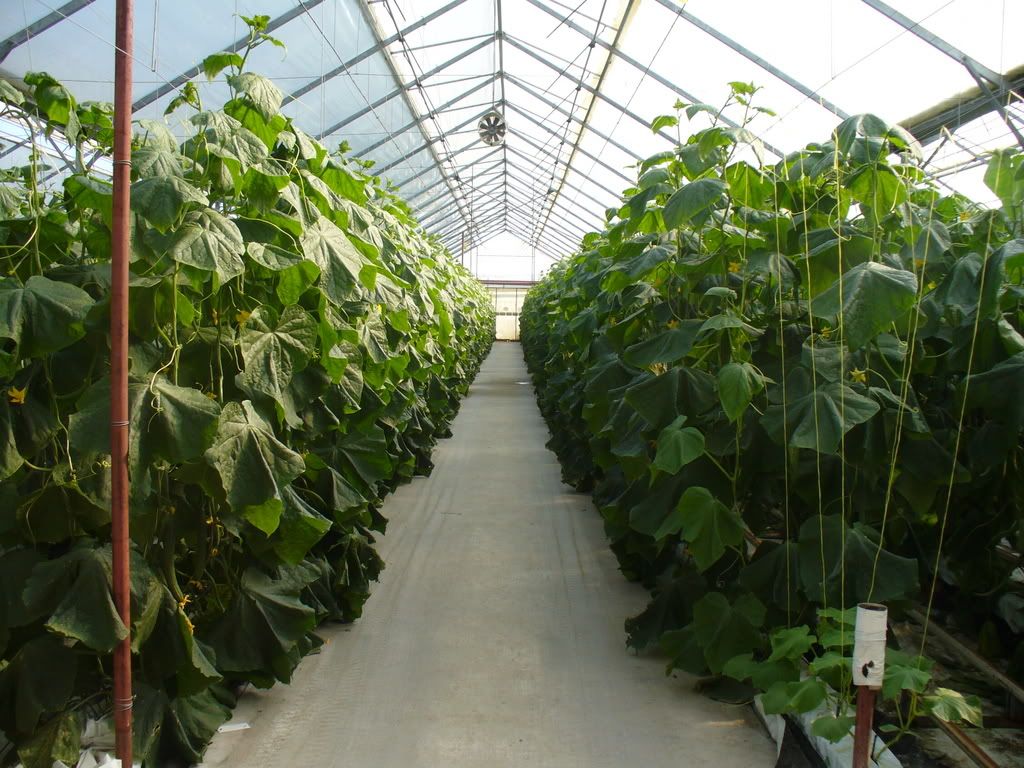 lain ialah tumbuhnya lapisan kulapok hijau pada bumbung setelah 2 tahun ke atas terutam
a sekali di negara Tropika yang sering hujan. Jika menggunakan bumbung plastik, agak sukar membersihkannya kerana jika tidak berhati-hati, ia akan mengendur. Lapisan fung
us ini akan mengurangkan kadar cahaya matahari untuk pokok di dalam rumah dan menganggu proses Fotosintesis. Anda juga harus mengelakkan bumbung plastik dari terkena racun sera
ngga, racun kulat atau
apa sahaja bahan kimia terutamanya solven yang boleh merosakkan kekenyalan bahan plastik itu
.